Doctor Introduction
About Doctor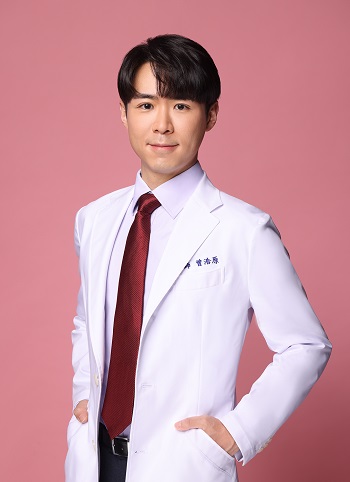 Hao-Yuan Chen Clinical fellow
Dr. Chen is a specialist in Obstetrics and Gynecology. With expertise in various areas, Dr. Chen provides comprehensive care for women throughout their reproductive health journey. Dr. Chen speaks English fluently.
Specialty
1.Obstetrics: prenatal care, obstetrical ultrasound, genetic counseling, normal delivery, Cesarean delivery.
2.General gynecology: infectious disease, fibroids, polycystic ovarian syndrome, menstrual problem, ovarian cysts, menopause.
3.Gynecologic surgery: open surgery, laparoscopic surgery, hysteroscopic surgery, vaginal surgery.
Education
Doctor of medicine, China Medical University
Experience
Clinical fellow, Department of Obstetrics and Gynecology, China Medical University Hospital
Resident, Department of Obstetrics and Gynecology, China Medical University Hospital
Chief resident, Department of Obstetrics and Gynecology, China Medical University Hospital
Specialist, Taiwan Association of Obstetrics and Gynecology
Member, Taiwan Society of Perinatology
Member, Taiwan Maternal Fetal Medicine Society
Member, Taiwan Association for Minimally Invasive Gynecology
Member, Taiwan Urogynecology Association
Accredited practitioners for the measurement of nuchal translucency, The Fetal Medicine Foundation, United Kingdom
Associate member, Royal College of Obstetricians and Gynaecologists, United Kingdom