Excellence
According to h-index statistics, Professor Kuan-pin Su was ranked second in the world among single authors in the field of omega-3 PUFAs and depression, while the MBI-Lab team was ranked sixth among global institutes. According to literature at the top 1% of times cited and co-citation factors from 2006 to 2011, Professor Sue also became one of the top 11 scientists in Taiwan, for which he was presented with a Thomson Reuters Research Excellence award, demonstrating his contributions to the great breakthrough in and influence on global medical research.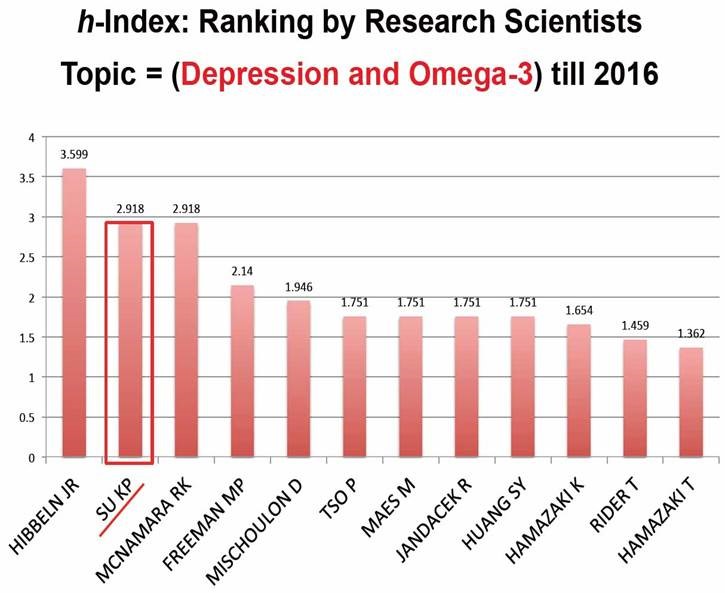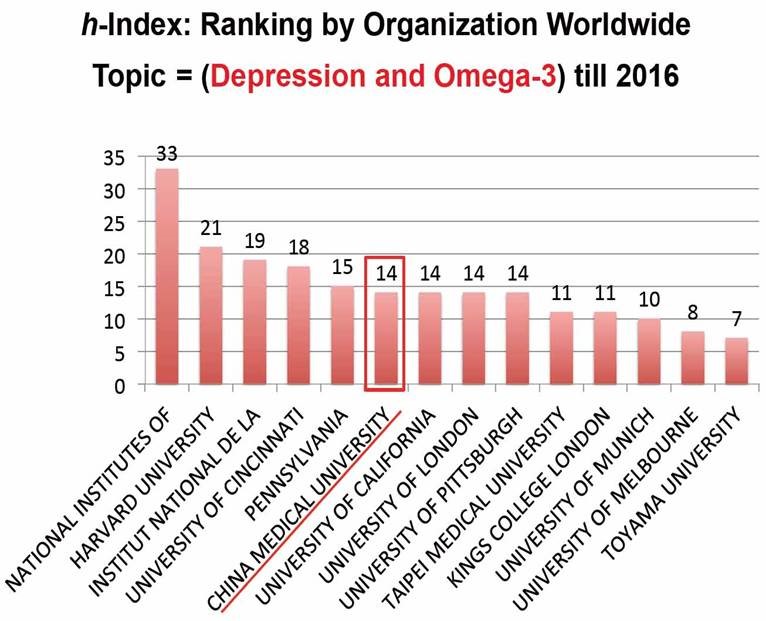 The MBI-Lab's main feature is its combination of clinical trials, neuroimaging, molecular biology, animal experiments, and cell models to delve into depression causes and innovative therapy. Moreover, it is also the only unit in Taiwan using omega-3 fatty acids as new depression therapy and conducting in-depth study on depression treatment for special groups or melancholiacs with physiological diseases, such as chronic hepatitis C, pregnant women, children, patients with cardiovascular disease, and Parkinson's disease patients. Its research results have greatly improved the safety and selectivity of melancholia treatment and led scholars worldwide in applying related therapies to the treatment of pregnant woman with depression, and depression patients with cardiovascular disease, liver disease, and neuropathy.
The MBI-Lab has been committed to researching new effective and safe therapies for depression over the past years. It has not only found natural nutrients as treatment methods, but also combined molecular biology and genetics to explore depression causes. Furthermore, it has used repetitive transcranial magnetic stimulation and acupuncture to treat drug-resistant patients, and in combination with clinical trials, functional magnetic resonance imaging (fMRI), cognitive test analysis, molecular biology, animal experiments, and cell models, conducted depression research. In addition, the MBI-Lab has many cooperation projects with domestic universities and medical institutions, as well as with foreign teams such as from the UK, the US, Japan, and Poland, so that professional researchers at home and abroad can work hard for the whole human's physical and mental health.