Excellence
In the late 1980s, with the advancement of ultrasound equipment and the use of Doppler blood flow ultrasound scanning applications, we have early diagnosis of trophoblastic disease and fetal distress syndrome in high-risk pregnancies.

In the 1990s, advances in various novel ultrasound devices were even more encouraging, as they dramatically improved the diagnostic and therapeutic quality of gynecological or reproductive medicine.
In 1992, our department carried out the first laparoscopic uterine radical hysteroscopy in cervical cancer in Taiwan, which took a big step forward in the treatment of laparoscopic gynecological cancer.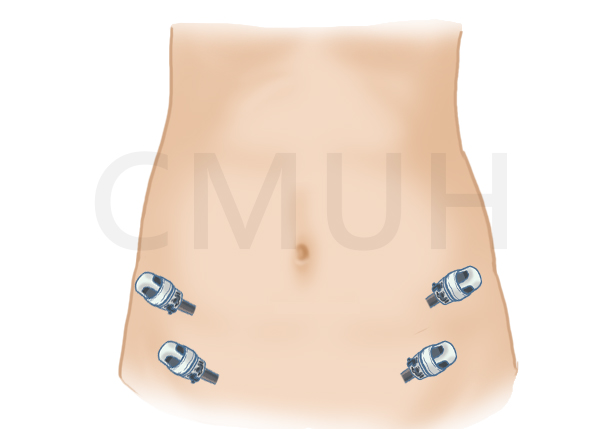 After the 2000s, the importance of laparoscopic surgery in obstetrics and gynecology has been increased. Our department has gained success repeatedly in laparoscopic hysterectomy and laparoscopic myomectomy surgery.
The Reproductive Medicine Center in our department has been proactive in development of IVF, artificial insemination, sperm microinjection, sperm egg cryopreservation, and embryo cryopreservation techniques.

As the cervical cancer vaccine was approved for use in 2007, the Department further set up the outpatient service of "Cervical Cancer Vaccine Consultation" for patients.
In 2010, with the progress of the minimally invasive surgery, the Department has been more proactive in development of Da Vinci robotic system for deep pelvic surgery. At present, the Da Vinci robotic system has been widely used in hysterectomy, myomectomy, tubal reconnection, Sacrocolpopexy and staged cancer surgeries in obstetrics and gynecology.
Since 2014, we have started to develop Natural Orifice Transluminal Endoscopic Surgery (NOTES). We are looking forward to completing surgical operations with smaller wounds, relieving postoperative pain and reducing the length of hospital stay.

In 2017, we purchased GE Voluson E10 to provide patients with more accurate diagnoses based on higher image resolutions and advanced image reorganization.