Our Speciality
The studies conducted by the center combine big data-bench-bedside research, including TCM empirical study and immunoregulation study. Through the combination of clinical and basic research, it increases international visibility of TCM research, remedies deficiency of modern medicine, and promotes public health and welfare.
As immune disorders have become an important issue of human health, these diseases, including allergic diseases, autoimmune diseases, infectious or inflammatory diseases and even cancer—the common cause of death in Taiwan, are closely bound up with the immune system. However, modern medicine has no effective treatment for immune diseases and often produces many side effects. TCM for regulating the immune system has been documented in the literature, such as tonics or Buzhongyiqi decoction, Yupingfeng powder, astragalus, ganoderma, Chinese yam, and atractylodes, which in medicine studies have been confirmed to have the ability to regulate the immune system. Therefore, the study of TCM in immunology is an area that has great potential for development.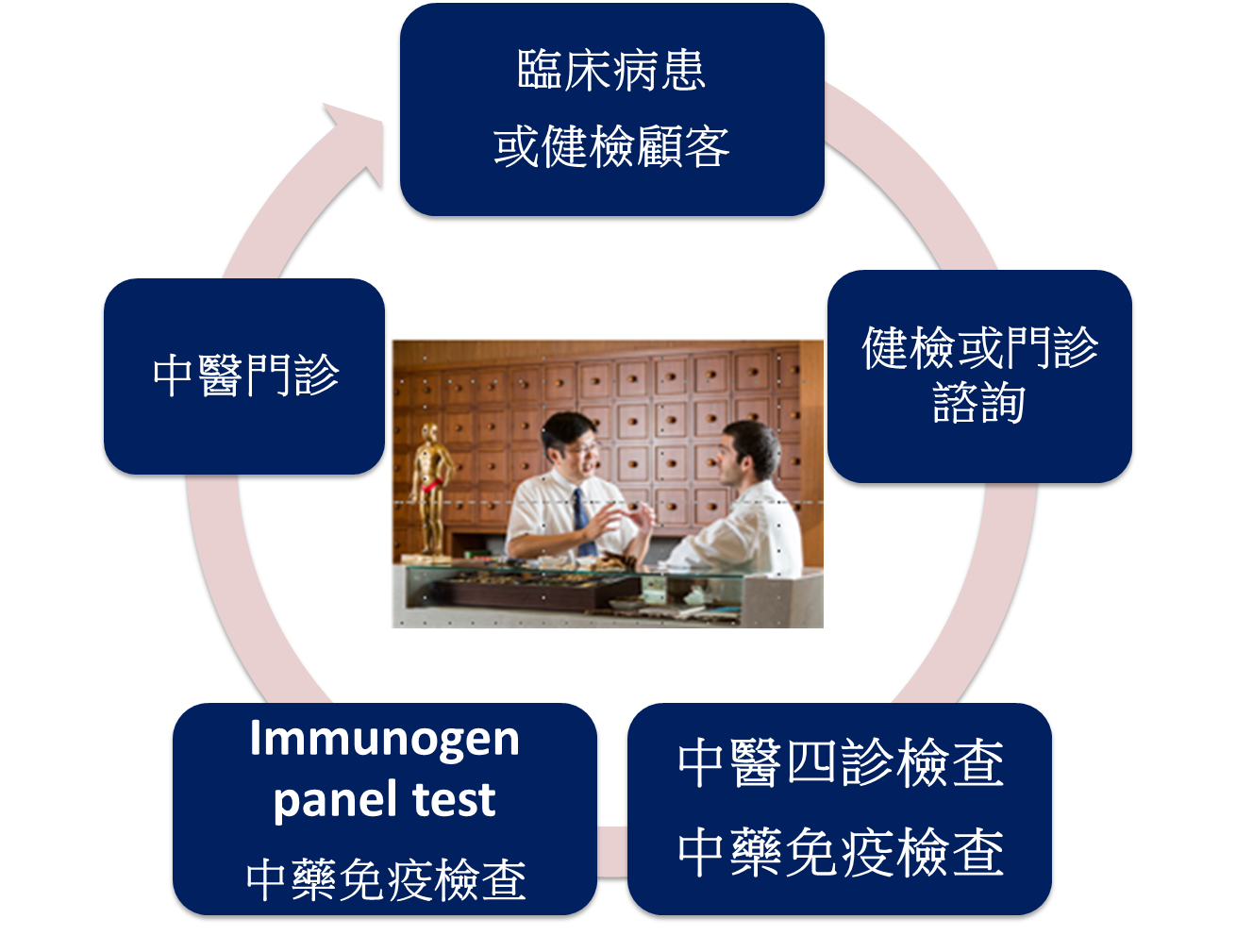 The research center implements clinical translational studies supported by basic research in stages, and works together with clinicians of the TCM department and western medicine-related departments. Stage 1 covers from the epidemiological study of clinical cases, symptom expression, TCM syndrome differentiation, to the summary and analysis of prescription medication. In Stage 2, it collaborates with clinical Chinese and Western medicine physicians in collecting clinical specimens, analyzing the inflammatory or immune response in the patient's body. In Stage 3, it promotes TCM translational clinical trials assisted by basic research, supporting TCM clinical research through the basic research of cellular and molecular immunology.
The TCM immunoregulation study is a key area for the research center, especially in the field of adaptive immunity with immunospecificity. From the perspective of TCM, the research center probes deeply into TCM immunotherapy and immunoregulation efficacy and mechanisms. Immunoregulation is one of the possible mechanisms of TCM in the treatment of diseases. Although clinical use of TCM to treat immune disorders can achieve good results, it remains to be seen whether the balance of the immunity can be precisely harnessed and scientific empirical research can support clinical observation. The research center applies scientific empirical research, combining TCM, molecular biology, and immunology research methods, in order to research and develop the TCM clinical efficacy and therapeutic mechanism for immune, inflammatory diseases.