Our Speciality
3DP MRC consists of an interdisciplinary team with various area of expertise that includes clinical application, bio printing, regenerative medicine, the medical imaging development and 3D printing electronic technologies. The center aims to utilize innovative 3D printing technologies in healthcare sector. The research can be described in four directions:
(1)
The development of innovative medical devices
The 3D medical imaging data can be reconstructed through medical imaging software. A physical model of patient's organ or tissue can be printed through the cutting-edge 3D printers to assist diagnosis for doctors preoperatively. The pre-operative planning can be determined after the confirmation the location of vessels, nerves and differences in hard and soft tissues. The process levels up the precision and success rate of the surgery and improved medical quality. The center has developed various surgical guides, molds and analytical 3D imaging system in orthognathic and orthopedic surgeries. There have been more than 400 clinical cases utilize the technology up to date.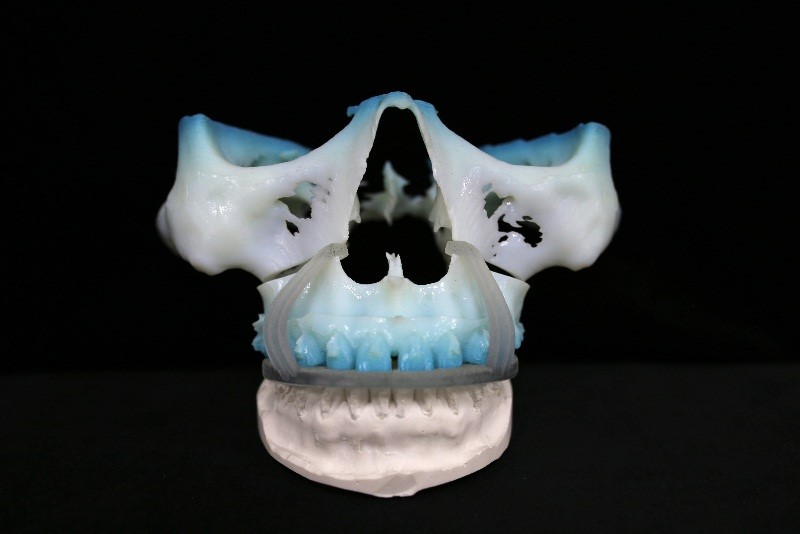 Fig. Orthognathic surgical guide
(2)
The development of advanced medical technologies in stem cell, drug screening, and regenerative medicine
Bio-printing technology is one of the main researches in this center. The objectives regard to 3D printable and biomimetic/biocompatiable materials are as following:
The application of additive manufactured hard tissue scaffolds
The design of biocompatible polymeric nerve conduit
The development of biocompatible polymeric blood vessels
We anticipated to develop biomimetic scaffolds that can be implanted to enhance tissue regeneration in the future. This would help us face the challenges in clinical researches such as, organ shortage for transplantation, complications after surgery, and immunological rejection. The establishment of bio-printing and translational artificial organ research would make organ printing and tissue regeneration feasible.

圖
:
Fig. 3D Bio-printing (Top left: bifurcation artificial blood vessel; Top right: Multichannel nerve conduits; Bottom left: artificial cartilage)
(3) The development of analytical medical imaging system
The medical imaging software team has developed a surgical simulation software applicable in spine trajectory planning. The surgeon could choose and anticipate screw location for pre-operative planning. With provided real time bone density and distribution, a mismatch can be detected during the operation and post-operative screw position can be analyzed. The "bone screw simulation and planning system in clinical application" has been granted 14th National Innovation Award in 2017.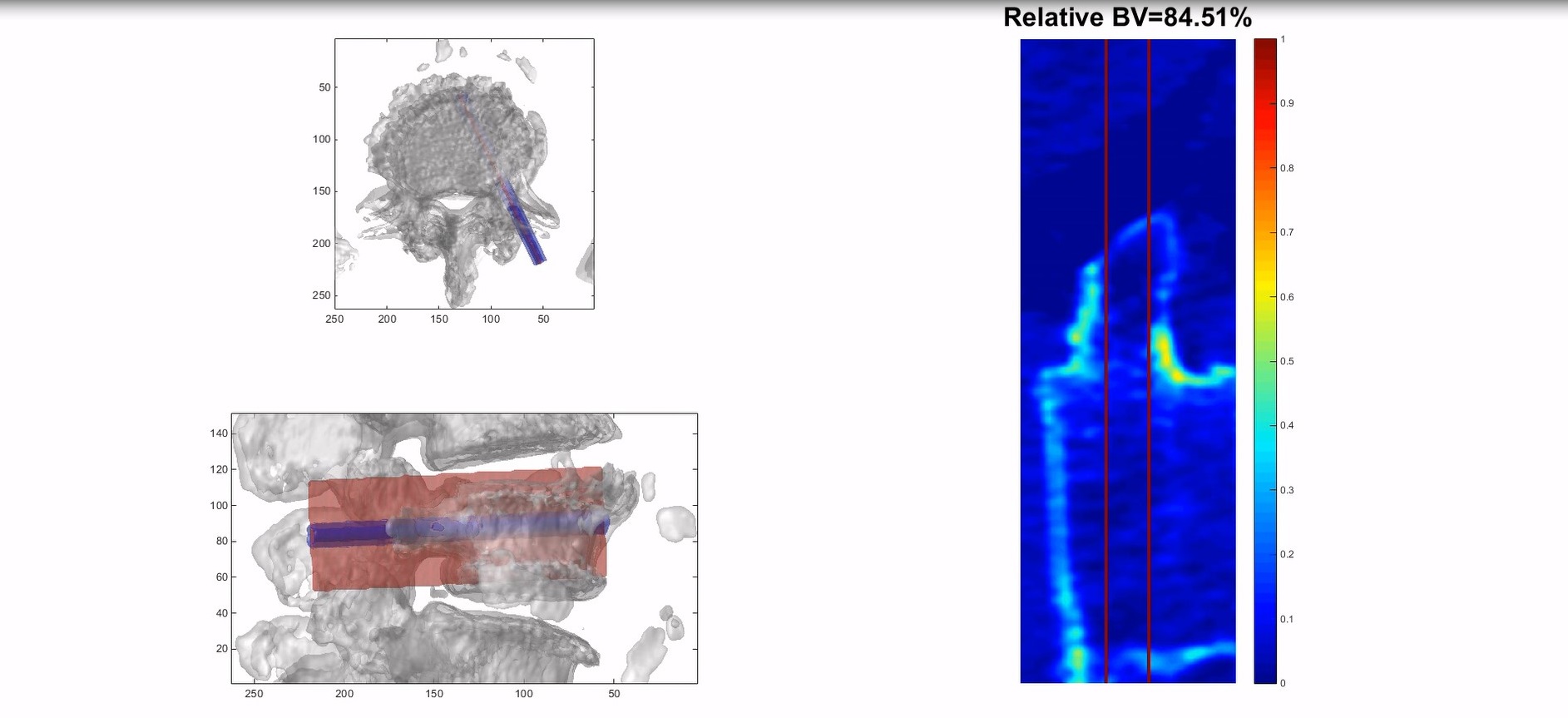 圖
:
Fig. Bone Screw Simulation and Planning System in Clinical Application
(4) The development of biosensor technology
This center dedicates in the development of inkjet printed biosensor in the past two years. The printable conductive inks are utilized for the fabrication of sensors. Through the rapid advancement of manufacturing technology, it is believed that a great potential exists when integrating Direct Writing (DW) technologies to current AM machines. The development is undertaken for the medical application in the near future.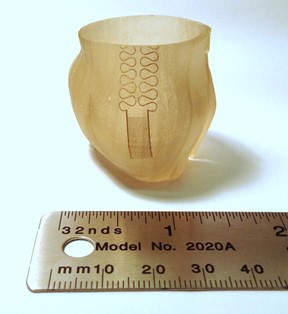 圖
:
Fig. Biosensor technology