Our Speciality
Holistic Approach to Breast Cancer Treatment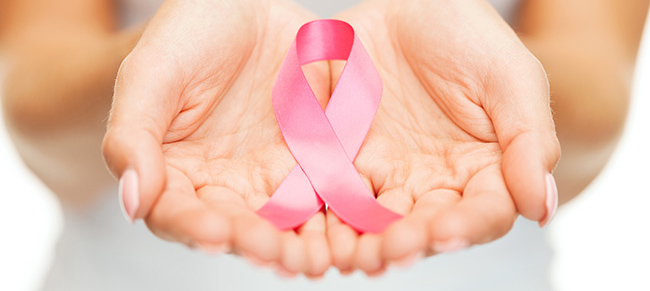 The holistic approach integrates surgery, radiation, chemotherapy, hormone/endocrine, and Chinese herbal medicine. It is individualized for different stages and types.
Combining West and Chinese medicine is one of our specialties. Breast cancer patients get good treatment in our Chinese medicine division.
With Chinese medicine, the side effects of radiation and chemo therapies are largely soothed so patients can tolerate going through the whole process and thus have better survival rates. Factors of surgery and stages are also taken into consideration when using Chinese medicine.
Although Chinese medicine is not the foremost solution to fighting breast cancer, it does relieve much pain and suffering from Western medical procedures and promotes patients' quality of life.
Chinese medicine can also enhance the effectiveness of Western medicine in the short- or long-term and prevent tumor recurrence and metastasis, and it strengthens the patient's immune ability. It helps the patients go through the whole tumor-treating process.
Surgery and Chinese medicine
Surgery is the primary way of treating cancer. Taking Chinese medicine before the surgery can help patients become healthier and thus raise the rate of success for the surgery.
Radiation therapy and Chinese medicine
Some research has shown that salvia, astragalus, and lingusticum chuanxiong can elevate the survival rate of dogs receiving radiation in lab tests. Also, the death rate of rats receiving radiation is lowered with medicine containing poria, polyporus, Chinese wolfberry, Ligustrum lucidum, and radix rehmanniae recen. Chinese medicine, in theory, can actually lessen radiation damage.
Chemotherapy and Chinese medicine
Clinical studies on post-chemotherapy indicate that patients have better tolerance of chemotherapy when receiving the "sijunzi soup", a mix of four mild Chinese herbal ingredients. Nausea, swelling extremities and lack of appetite are reduced to bearable levels so that patients can bear going through the therapy.
Excellence Treatment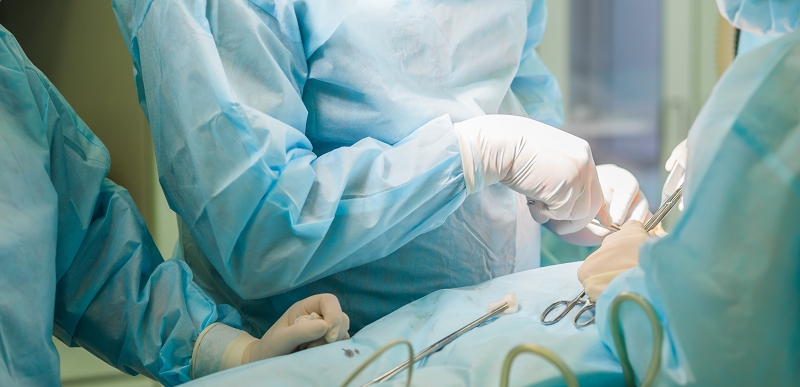 Surgery
Breast conserving surgery: mostly used on stage 1 and 2 patients (tumor smaller than 3 cm, not located on the nipple or below areola, no multiple lesions ).
Partial mastectomy: for non-comedo cancer in situ. Addition of radiation therapy is suggested.
Simple mastectomy: for cancer in situ patients. ALND not included.
Modified radical mastectomy: for patients without infection at pectoralis major or those not in stage 4 transfer. ALND included. It is the most common procedure nowadays.
Axillary lymph node dissection (ALND): the most significant indicator for prognosis. Such a procedure is both treatment and diagnostic.
Sentinel lymph node dissection: the surgery on clearing out the lymph node is crucial to diagnosing cancer stage and deciding on post-surgery treatments. There are after-effects such as stiff and pain of shoulder joint, lymphedema on the body side and hypodermis lymph fluid retention.
Chemotherapy and hormone therapy
Hormone therapy is necessary if the tumor cells have estrogen receptor (ER) or progesterone receptor (PR), which will stimulate the growth of cancer cells after estrogen level is modified.
About 75-80% of patients with both ER and PR can improve. The percentage is 25-30% for ER+, 40-45% for PR+, and below 10% for ER-PR- patients.
According to experience, about 3/4 patients are ER+ or PR+, so hormone therapy is quite common.
Two main strategies are used for hormone therapy: 1. reduce the production of estrogen. For women before menopause, estrogen comes mainly from ovary and glandula suprarenalis, which produces testosterone and then transformed into estrogen by aromatase stored in liver, fat, muscle and ovary. For women after menopause, estrogen comes only from glandula suprarenalis.
Aromatase inhibitors are used to prevent testosterone's transformation into estrogen.
Currently used aromatase inhibitors include Exemestan (Aromasin), a sterol, and Anastrazole (Arimidex) and Letrazole (Femara), which are both non-sterol.
2. block the merging of estrogen and ER, which is good for women before menopause. The drugs used include SERM or specific ER inhibitors. SERM include Tamoxifen and Toremifene. Both have similar effectiveness and side effects. Tamoxifen fares better as a post-surgery treatment.
Radiation therapy
Radiation therapy is necessary after mastectomy when: 1. the tumor was larger than 5 cm or had shown invasion on skin before surgery; 2. there are few cancer cells left; 3: cancer cells have transferred to more than three axillary lymph nodes.
Radiation therapy can reduce recurrence of breast cancer.
When using radiation, we need to cover the entire breast(s) but should avoid hurting the lungs. Therefore, we use CT-simulator images to map out the best angle at which we can minimize damage to the lungs (and the heart when irradiating the left breast).
Excellence Diagnosis
We suggest several diagnoses for early breast cancer in situ:
Exfoliative cytology
In case there is secretion from the nipple, we can use smear tests or extract tissue fluid with a lump-penetrating needle. The test results are quite accurate.
Lump-penetrating needle
The needle approach has several advantages: 1) less contamination of tumor cell-containing blood and tissue fluid; 2) smaller wound that makes follow-up lump exams easier; 3) enough lump is reserved for later hormone tests or other tests.
Mammography
Mammography can detect lumps patients usually fail to detect, hence raising early diagnosis and survival rates. Among high-risk population, yearly mammography is required. Many foreign experts suggest that women over 50 should get it every year. Regular mammography can reduce breast cancer deaths by 20-30%.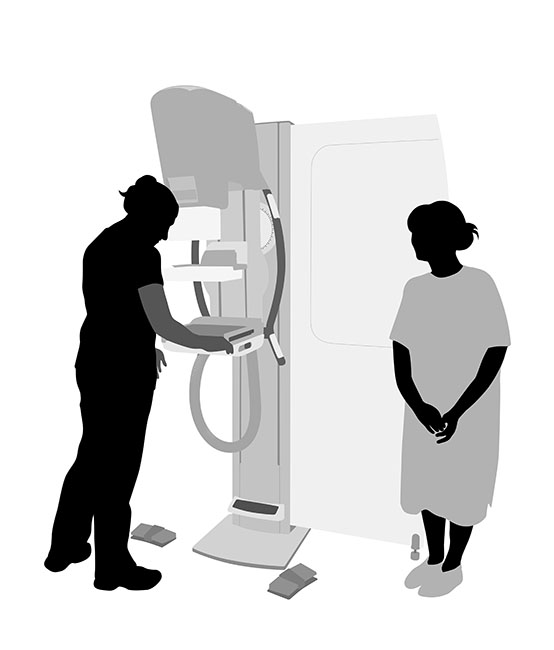 Breast ultrasound
This is practical when there are both abnormal secretion and lumps. Mammography plus ultrasound can raise the accuracy of diagnosis by 22%.
Ultrasound is not a good approach for benign intraductopapilloma or breast cancer in situ.