Paracentesis for Ascites 做腹腔穿刺術,我該注意什麼?

Paracentesis for Ascites 做腹腔穿刺術,我該注意什麼?
2023/2/22
Common causes of ascites
Cirrhosis

Congestive heart failure

Nephrotic syndrome

Malnutrition

Infectious peritonitis

Cancer with peritoneal invasion
Indications of paracentesis
For differential diagnosis and decision making

For decompressing the intra-abdominal pressure and relieving the discomfort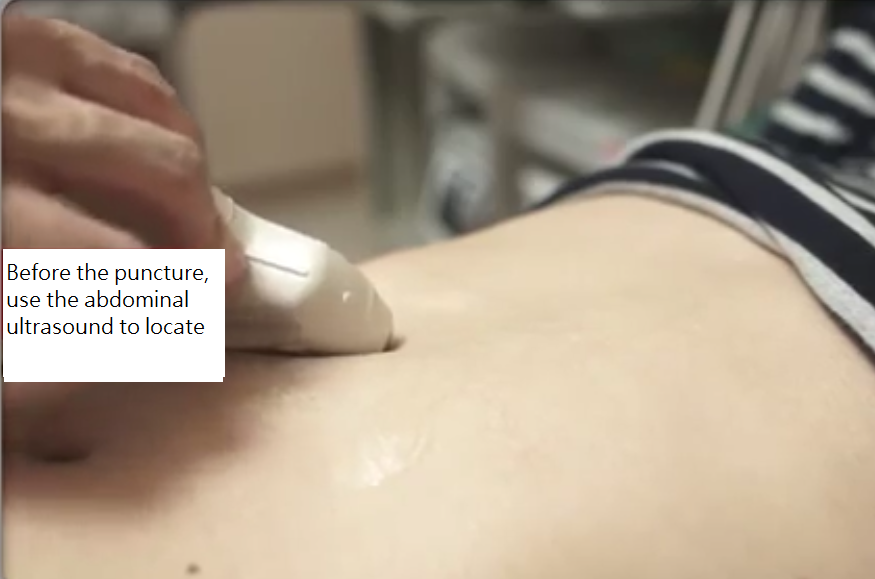 The procedure
Please read the consent form and providing clear description of complications of Paracentesis for Ascites before the examination.

The patients usually require neither sedation or Nothing by Mouth.

During the procedure, the patients should to lie down and expose their abdomen.

Ascites location by abdominal sonography before paracentesis.

After cleaning the side of the abdomen with antiseptic solutions, physicians will insert a needle along with a plastic sheath to reach the ascitic fluid.

The needle will be removed and, leave the plastic sheath behind to allow drainage of the fluid.

The physicians should monitor the discomforts of patient and the color of ascites during paracentesis.

After the procedure, the plastic sheath will be removed.

The puncture site is covered with aseptic dressings and gauze.
Aftercare
Monitor symptoms like dizziness and excessive pain, and patients' vital sign.

Change the dressings if there is any excessive oozing from the puncture site.

Follow up on the abdominal circumference.
若有任何疑問,請不吝與我們聯絡
電話:(04) 22052121 分機 12220
HE-T2022-E

中國醫藥大學附設醫院暨體系院所

}