Postoperative Health Education Instructions for Middle Ear Ventilation Tube Insertion 中耳通氣管置放術後衛教說明

Postoperative Health Education Instructions for Middle Ear Ventilation Tube Insertion 中耳通氣管置放術後衛教說明
2023/1/12
Name of Medical Device
Middle ear ventilation tube.
Description
The middle ear ventilation tube is placed on the eardrum to establish an artificial passageway for communication between the middle ear cavity and the outside world, so that the water accumulated in the middle ear can flow out and the tube can replace the original ventilation function of the eustachian tube.
When to Use
Persistent chronic middle ear effusion.
Recurrent acute otitis media ineffective with antibiotics.
Recurrent middle ear effusion.
Suppurative complications of the middle ear or mastoid cavity.
Eustachian tube dysfunction ineffective with medical treatment.
Where pressure changes are prevented from causing injury, such as hyperbaric oxygen therapy.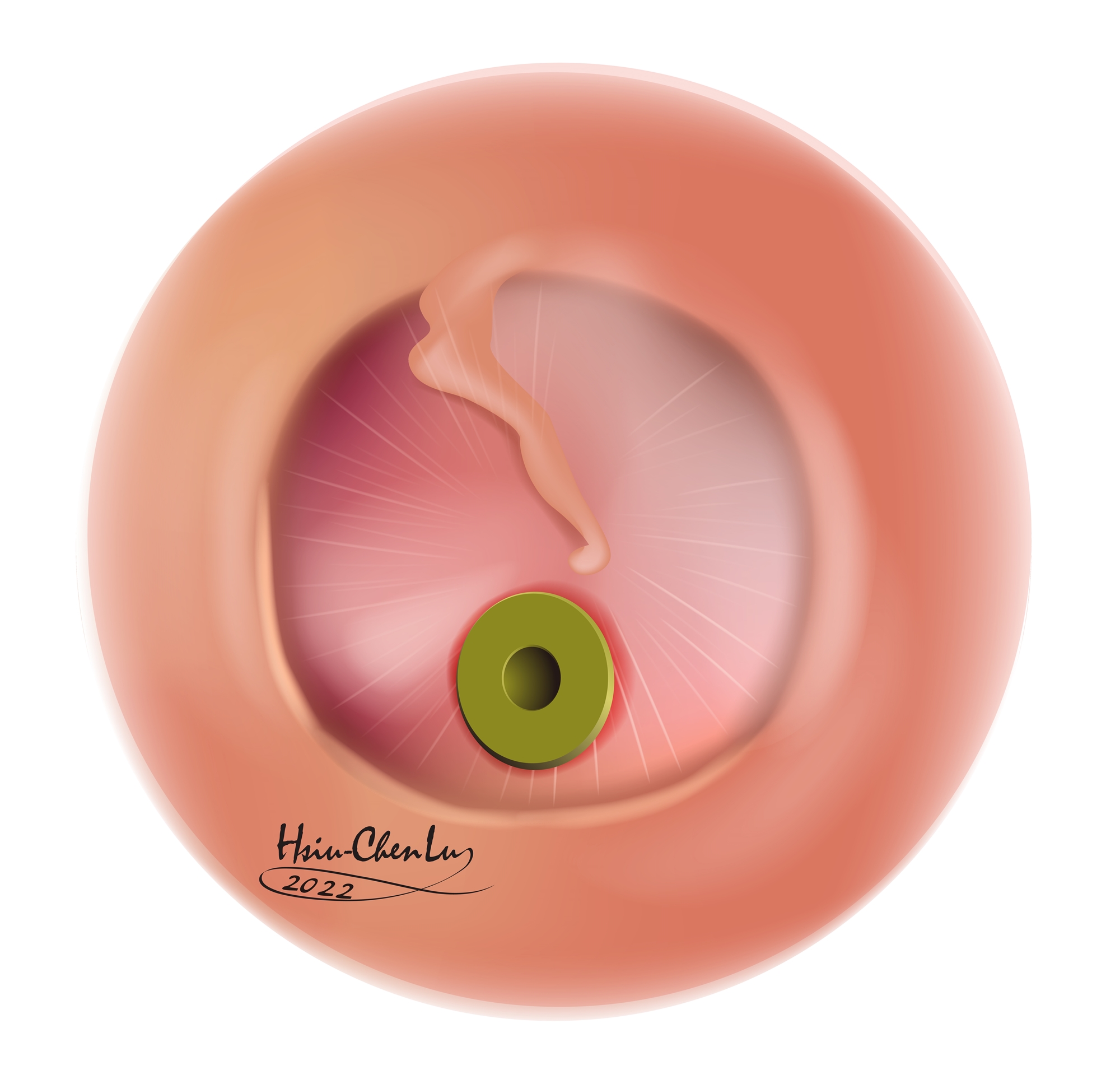 Possible Side Effects
Postoperative temporary otorrhea, including microbleeding (16 - 20%).
When the earwax blocks the outer ear canal, it can more easily block the airway.
In a few patients, the ventilation tube falls into the middle ear cavity (less than 0.1%).
A few patients may have purulent otorrhea, or even chronic otitis media, which may require removal of the ventilation tube.
A few patients whose middle ear ventilation tube has not fallen off for more than 2 years may need to be surgically removed.
In a few patients, tympanic membrane perforation may occur after the middle ear ventilation tube is removed or falls off.
In rare cases, atrophic eardrum, eardrum collapse, or poor middle ear ventilation may occur.
The middle ear cholesteatoma may occur in very few patients (less than 0.5%).
Postoperative Care
You may take a bath or shampoo but you should be careful not to let water gets into your ear. Cotton or earplugs may be inserted into the affected ear to avoid possible infection caused by the inflow.
Avoid swimming before the ventilation tube falls off and the eardrum heals, because water may enter the middle ear cavity from the ventilation tube and cause infection when swimming.
若有任何疑問,請不吝與我們聯絡
電話:(04) 22052121 分機 11790
HE-84044-E

中國醫藥大學附設醫院暨體系院所

}