Postoperative Health Education Instructions for Ossicular Implants 人工聽小骨手術後衛教說明

Postoperative Health Education Instructions for Ossicular Implants 人工聽小骨手術後衛教說明
2023/1/12
Name of Medical Device
Artificial stapes, total ossicular implants.
Description
Artificial stapes or total artificial auditory ossicles are implants inserted in the middle ear cavity to replace the original non-functional or worn auditory ossicles for sound transmission.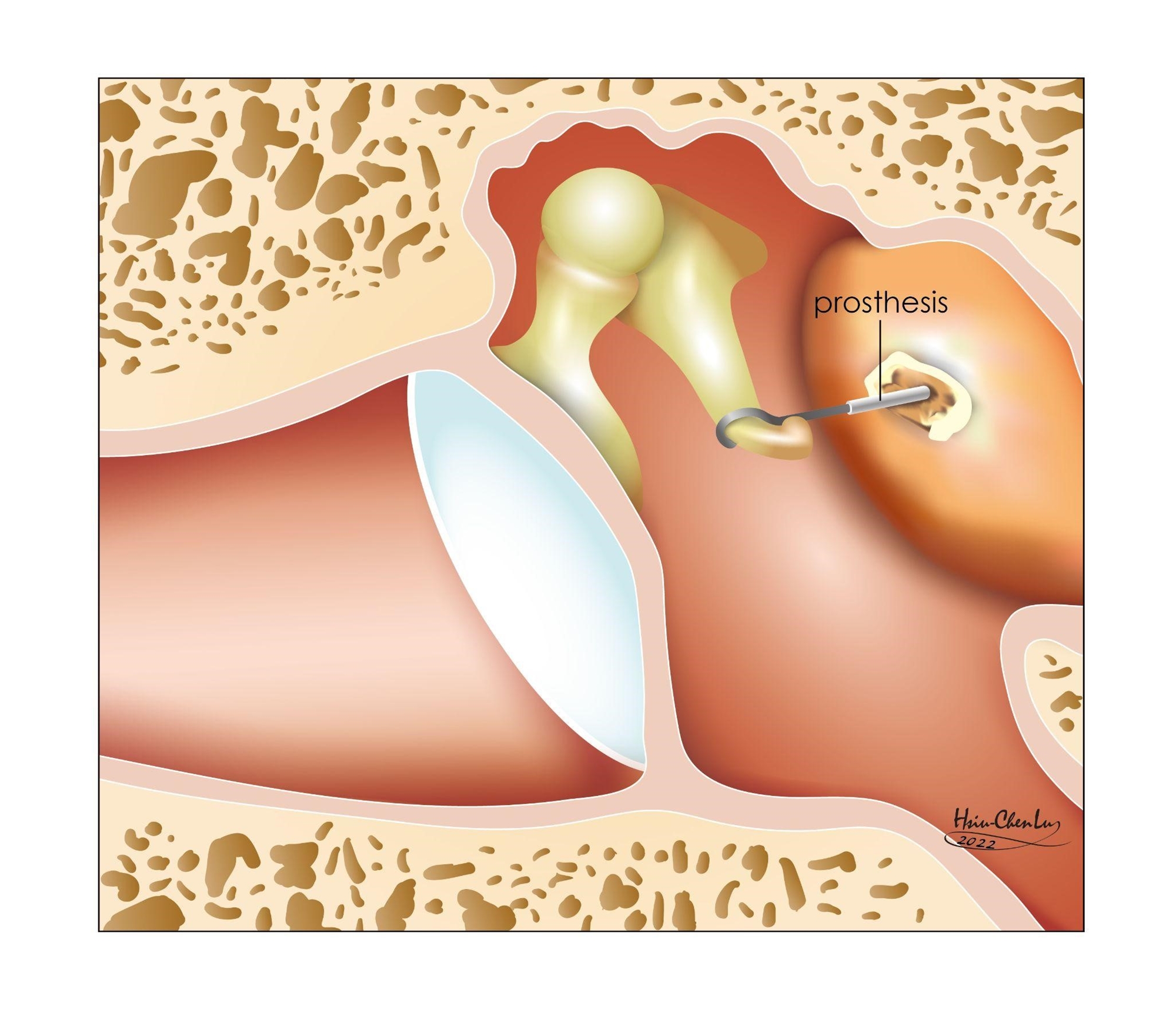 When to Use
For patients with otosclerosis, congenital stapes fixation, otitis media, or cholesteatoma leading to abraded auditory ossicles.
Possible Side Effects
Wound infection or wound hematoma.
Vertigo may occur, and in a few patients vertigo may last for weeks.
Facial nerve damage may occur in rare cases.
Few patients may suffer from sensorineural hearing loss (about 1%) after operation, and the hearing is worse than that before operation. Therefore, patients with hearing loss in one ear should carefully consider the risk of this procedure.
In rare cases, atrophic eardrum, eardrum collapse, or poor middle ear ventilation may occur.
The middle ear cholesteatoma may occur in very few patients (less than 0.5%).
Postoperative Care
You may take a bath or shampoo but you should be careful not to let water gets into your ear. Cotton or earplugs may be inserted into the affected ear to avoid possible infection caused by the inflow.
Avoid swimming before the ventilation tube falls off and the eardrum heals. Water may enter the middle ear cavity by the ventilation tube during swimming and cause infection.
若有任何疑問,請不吝與我們聯絡
電話:(04) 22052121 分機 11790
HE-84045-E

中國醫藥大學附設醫院暨體系院所

}