Panic Disorder 恐慌症(英文)

Panic Disorder 恐慌症(英文)
2020/12/24
Introduction to panic disorder
Panic disorder is a form of anxiety disorder. Ordinary people do not feel afraid and uncomfortable in some places, where patients will repeatedly experience abrupt surge of intense fear, and even have the feeling of fear of dying.
A panic attack is when there is no real danger, the body intensely senses discomfort that comes with the threat. Panic symptoms may suddenly arise when you are going on with daily activities such as getting ready for bed.
Panic attacks can occur several times a week, or several times in a day, and generally peak about 10 minutes after the onset of the attack, during which patients may feel tensed and fear. People with panic disorder often live in the fear of the next attack because there is no aura before an attack.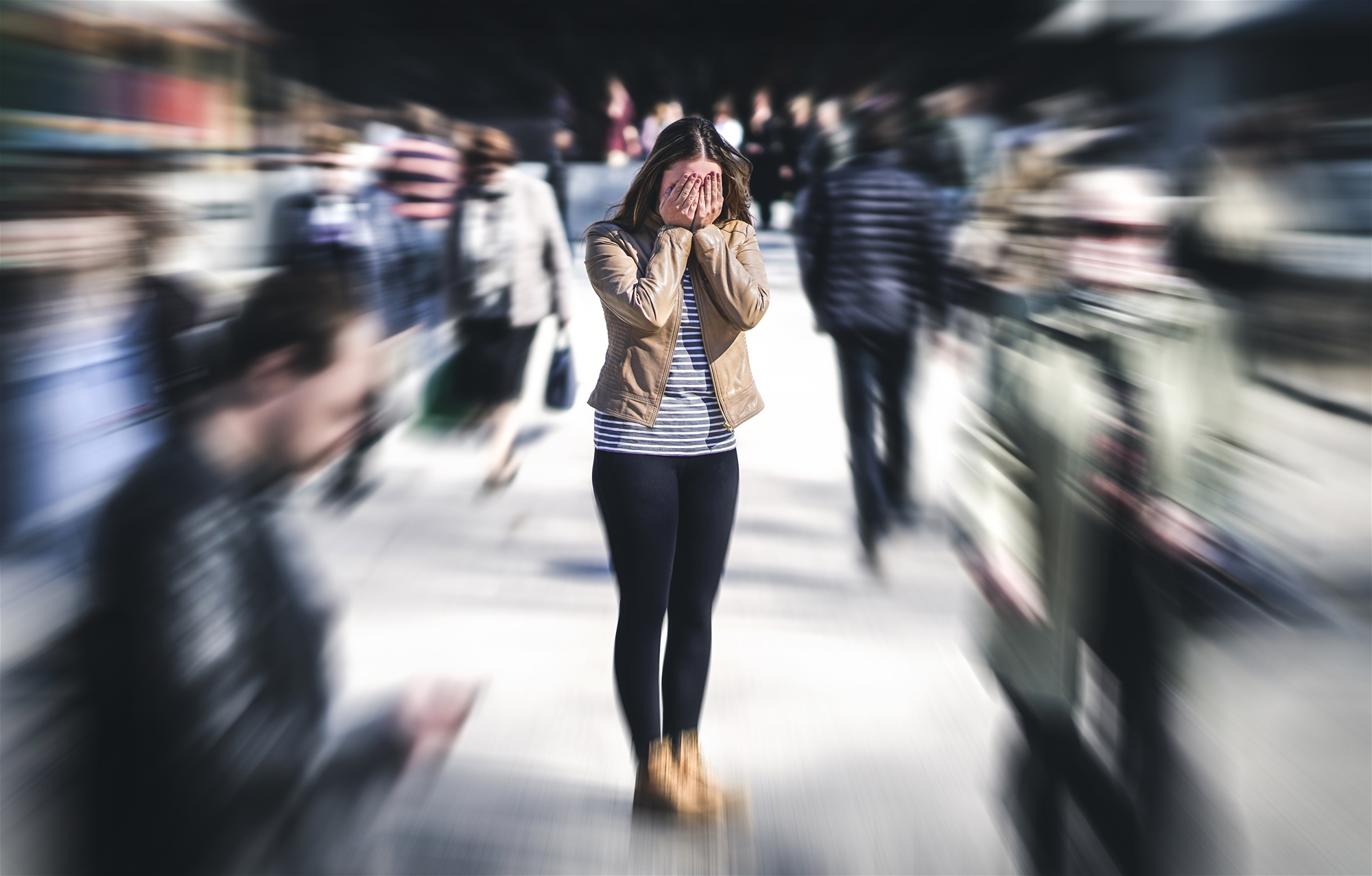 Symptoms
When a typical panic attack occurs, there is a period of intense fear and discomfort. Four or more of the 13 symptoms listed below are the most severe within 10 minutes.
Palpitations, pounding heart, or a accelerated heart rate.
Sweating.
Trembling or shaking.
Sensations of shortness of breath or smothering.
Feelings of choking.
Chest pain or discomfort.
Nausea or abdominal distress.
Feeling of dizzy, unsteady, light-headed, or faint.
Derealization (feelings of unreality) or depersonalization (being detached from oneself).
Fear of losing control or "going crazy".
Fear of dying.
Paresthesias (numbness or tingling in the fingertips, mouth or body).
Feeling cold or hot.
Effects
Excessive anxiety can lead to panic attacks, which will reduce the patients' coping and learning capacity, weaken their immunity, worsen their response to treatment, reduce their tolerance to pain, and make them lose control of themselves. Even under guidance, they cannot do anything. The disorder can even lead to personality changes, distorted cognition and loss of rational thinking, which can cause great suffering to patients themselves. Frequent fears and worries usually co-occur with depression, so the treatment of depression should also be considered.
Treatment
Panic attacks can be overcome, and there are many treatments that work and almost everyone's symptoms will improve.
Medication and psychotherapy, whether used alone or in combination, are very effective. The main treatment methods are:
Pharmacotherapy
Based on anxiolytics and antidepressants, the patient must follow their doctor's instructions and never adjust the dosage or stop taking it without permission. With the development of medicine, the side effects of the newer generation of drugs have been gradually reduced, though sometimes still noted in some patients. Of note, most side effects are temporary. Do not discontinue or cut down on medication because of the discomfort caused by temporary side effects, as this may not achieve the therapeutic effect. If the side effects cause you considerable distress, discuss with your physician and make appropriate adjustments.
Psychotherapy
Psychotherapy takes a long time to work, and it takes a lot of effort. However, the techniques learned from psychotherapy can be applied over the long term, leading to longer periods of relief after treatment. In addition, some people feel that they have more sense of control without drugs, so it is more appropriate to take both pharmacotherapy and psychotherapy at the same time. When psychotherapy works, the patient feels better, and they can discuss with the doctor whether the dosage of drugs can be slowly reduced.
Group therapy
Get support and advice to improve psychological distress and restore life motivation.
Behavioral therapy
Treat anxiety through simple, accessible techniques.
Muscle relaxation training
Cooperate with deep breathing and exhalation training to improve hyperventilation.
Self-help rules for staying away from panic
Contact your doctor about the treatment plan for anxiety disorders. You don't need to be bothered by seeking medical treatment. In fact, you'll find that people have a lot of respect for those who are willing to deal with these issues.
Maintain a positive attitude by absorbing the experiences of others (for example, learn from movies, books, or TV dramas where characters with anxiety traits cope with their anxiety properly).
Take part in activities that make you feel comfortable, relax your pace of life, talk to relatives and friends, and adjust your mood.
Seek help from a trusted family member, friend, pastor, or local support group so you won't feel alone.
Learn as much as you can about anxiety disorders, how to treat them, and how patients can recover.
Maintain a regular schedule and take part in leisure activities.
若有任何疑問,請不吝與我們聯絡
電話:(04) 22052121 分機 1990、1090
HE-87023-E

中國醫藥大學附設醫院暨體系院所

}