miraDry® for Axillary Hyperhidrosis Treatment miraDry®清新微波 熱能止汗系統(英文)

miraDry® for Axillary Hyperhidrosis Treatment miraDry®清新微波 熱能止汗系統(英文)
2021/1/6
miraDry® uses the patented microwave thermal energy focusing technology to precisely control the energy heating of the skin and the distribution area of the large and small sweat glands of subcutaneous fat, so as to destroy the sweat glands, and has a patented water cooling system to protect the epidermis and the upper dermis from scalding, and has obtained FDA certification, which is a non-invasive treatment for axillary sweat, with no operation and long recovery period required, and improvement of axillary sweat, odor and other problems.
Indication
Primary axillary hyperhidrosis.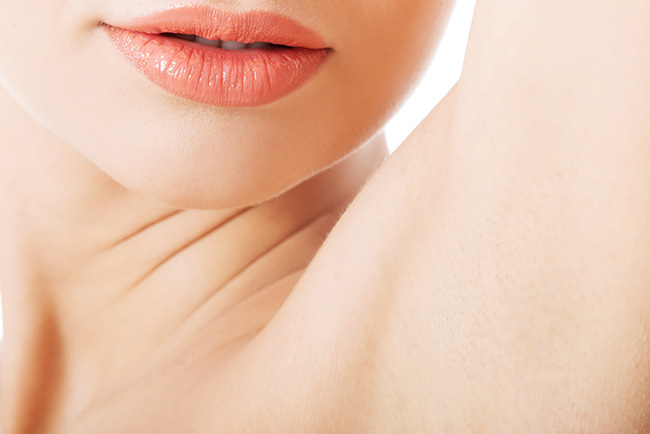 Contraindications
Those whose heart equipped with pacemakers or other electronic implants.
Women in pregnancy or lactation.
Those who have wounds under the armpit.
Those who reject a local anesthetic.
Treatment process
Before treatment
Communicate with the doctor at the clinic to decide the treatment.
Smoking should be stopped one week before treatment and after surgery.
As the operation is done under local anesthesia, fasting is not required and the treatment time is about 1 hour.
Please take off all the precious accessories on you and register without makeup at the counter of the operating room in the Aesthetic Medical & Surgery Center.
On the day of treatment, wear button-front clothes for the convenience of postoperative wear.
Do not drive vehicles by yourself.
After treatment
You can wash your body, live and work normally on the day when treatment is finished.
After treatment, there will be such feelings as swelling, tightness and tenderness, bruises at the injection site of anesthesia under the armpit, hair loss under the armpit and temporary tingling under the armpit, which are normal, and it is suggested that an cold compress can be applied to relieve discomfort, which will improve about 1 week later.
If there are painkillers and anti-inflammatory drugs prescribed by doctors, they can relieve redness, swelling and pain, and use them according to the instructions of doctors.
After treatment, avoid smoking, drinking and eating other stimulating food.
Limit partial movement of the shoulder after treatment: do not lift your hands above your shoulders, do not lift heavy objects (for about 2 weeks), and do not pull the bus ring. Activities below the elbow such as eating, washing face, and writing are not restricted.
It is advisable to wear a button-front shirt to prevent over clamping under the armpit, keep the armpit dry and avoid friction, swelling and discomfort.
Some customers may need a second course of treatment.
Please return to the hospital as soon as possible if you have any of the following conditions (you may go to the emergency room for treatment during off hours)
Numbness in the arm for more than 24 hours.
Scald.
若有任何疑問,請不吝與我們聯絡
電話:(04) 22052121 分機 2020、2021
HE-25039-E

中國醫藥大學附設醫院暨體系院所

}