Home Care for Infants with Diarrhea 嬰幼兒腹瀉的居家照顧(英文)

Home Care for Infants with Diarrhea 嬰幼兒腹瀉的居家照顧(英文)
2021/1/27
Generally, babies have about 1-3 bowel movements a day; each baby has different defecation habits, so the defecation times will be different every day. They have varying stool shapes, colors, smells and amounts due to factors such as constitutions and eating contents. However, as long as their regular defecation habits are maintained every day and there is no special abnormal phenomenon, there is no need to worry too much.
What is diarrhea?
It means the increase in the frequency of defecation, with loose, liquid, or watery stools, and sometimes the color or smell will change. Diarrhea can be divided into acute diarrhea (lasting for 2-5 days) and chronic diarrhea (lasting for more than 2 weeks) according to the duration of symptoms.
Causes of diarrhea
Association with diets: such as milk allergy, thick milk, lactose intolerance, or improper addition of non-staple food, etc.
Pathogen infection: enteritis reaction caused by viral or bacterial infection.
The position and mechanical abnormality of the intestine.
Home care during diarrhea
You should wash your hands before and after breastfeeding, mixing formula with water and touching your baby.
Mix milk powder with above 70℃ boiled warm water.
Use sterilized baby bottles.
Let the baby drink formula of a certain brand, do not change it at will, to avoid the maladjustment of the baby.
If necessary, you can choose lactose-free special formula or soy protein formula for your baby.
Change diapers frequently, keep their skin dry, and apply a small amount of Vaseline in due time to protect their skin, so as to avoid red buttocks and diaper rash.
If your baby's diarrhea symptoms are improved or accompanied by vomiting, fever, and bloody stool, see a doctor as soon as possible.
If you want to choose another brand of milk powder for your baby, please follow the following milk change procedures, and pay attention to whether the baby has abdominal distension, constipation, diarrhea and other uncomfortable gastrointestinal reactions during the milk change process. If they have the above symptoms, you should stop the milk change temporarily and ask the medical staff for relevant information.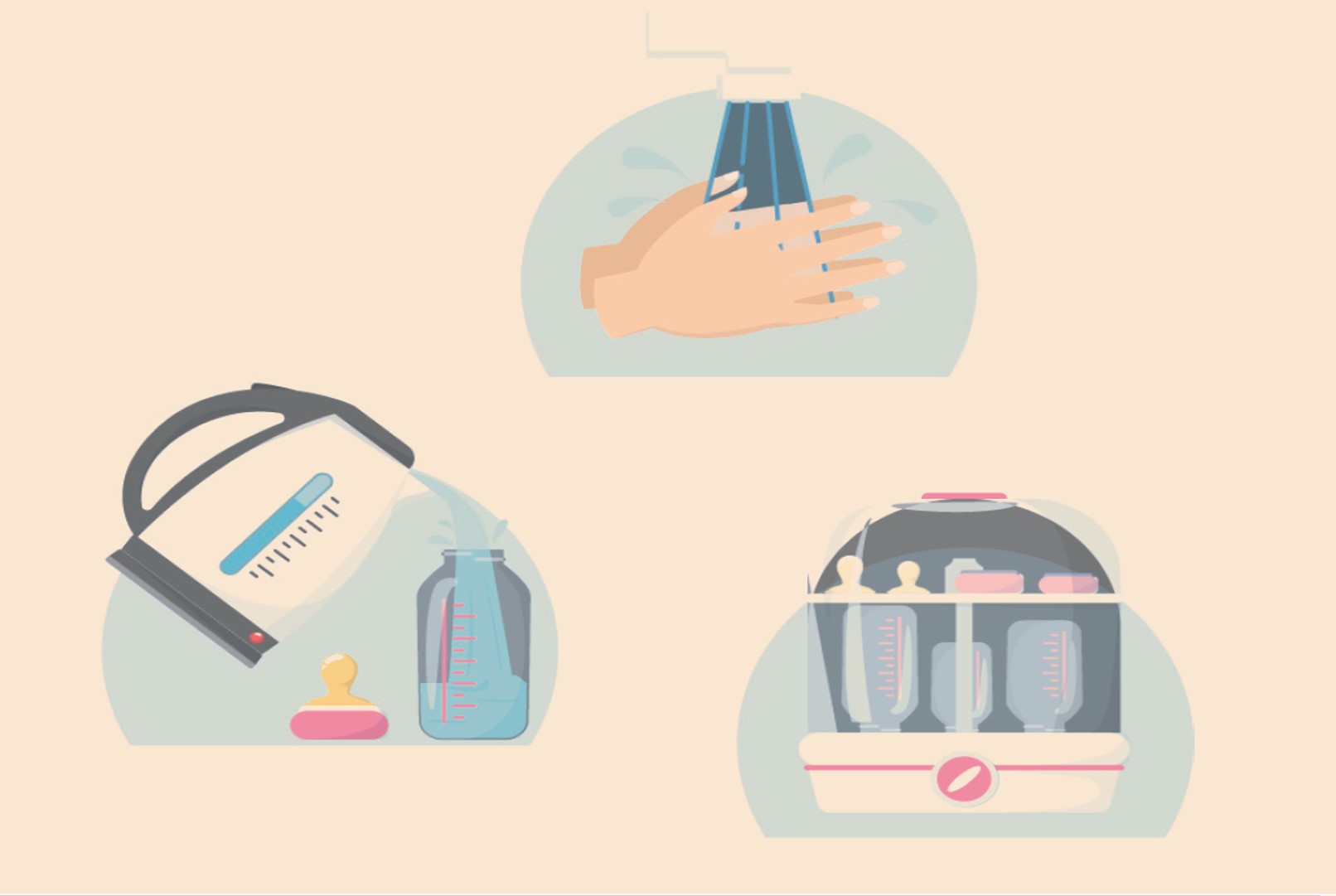 若有任何疑問,請不吝與我們聯絡
電話:(04) 22052121 分機 2128/2132/2135
HE-50031-E

中國醫藥大學附設醫院暨體系院所

}