Sleep Tests for Children 兒童睡眠檢查

Sleep Tests for Children 兒童睡眠檢查
2023/3/21
As Taiwanese lullaby says "Sleep my baby sleep, sleep will make you big," there is a direct correlation between the quality of sleep of children and their healthy growth. What you may not know is that quite a few children have trouble sleeping, but don't realize it.
There are many causes of sleep problems in children. A sleep exam can help doctors detect any health problems or disorders related to sleep. A sleep test for children is completely non-invasive and does not cause any pain and is used to record your children's sleep patterns and brain waves, breathing and muscle activities.
After examination, if a diagnosis is established, it can be treated by a doctor, so that the child can return to health and get his/her life back on track.
Under what circumstances should children have sleep tests?
They snore loudly when sleeping.
They experience apnea during sleep.
Overweight combined with snoring.
Tired and weak during the day even with adequate sleep time at night.
When laughing loudly, their whole body suddenly feels weak or falls. They often fall asleep suddenly while doing something, like walking or eating.
Intermittent sleepwalking or often talking in their sleep.
Easily frightened during sleep.
Obvious teeth grinding at night.
Obvious spasms in the limbs during sleep.
Frequent bed-wetting.
Insomnia.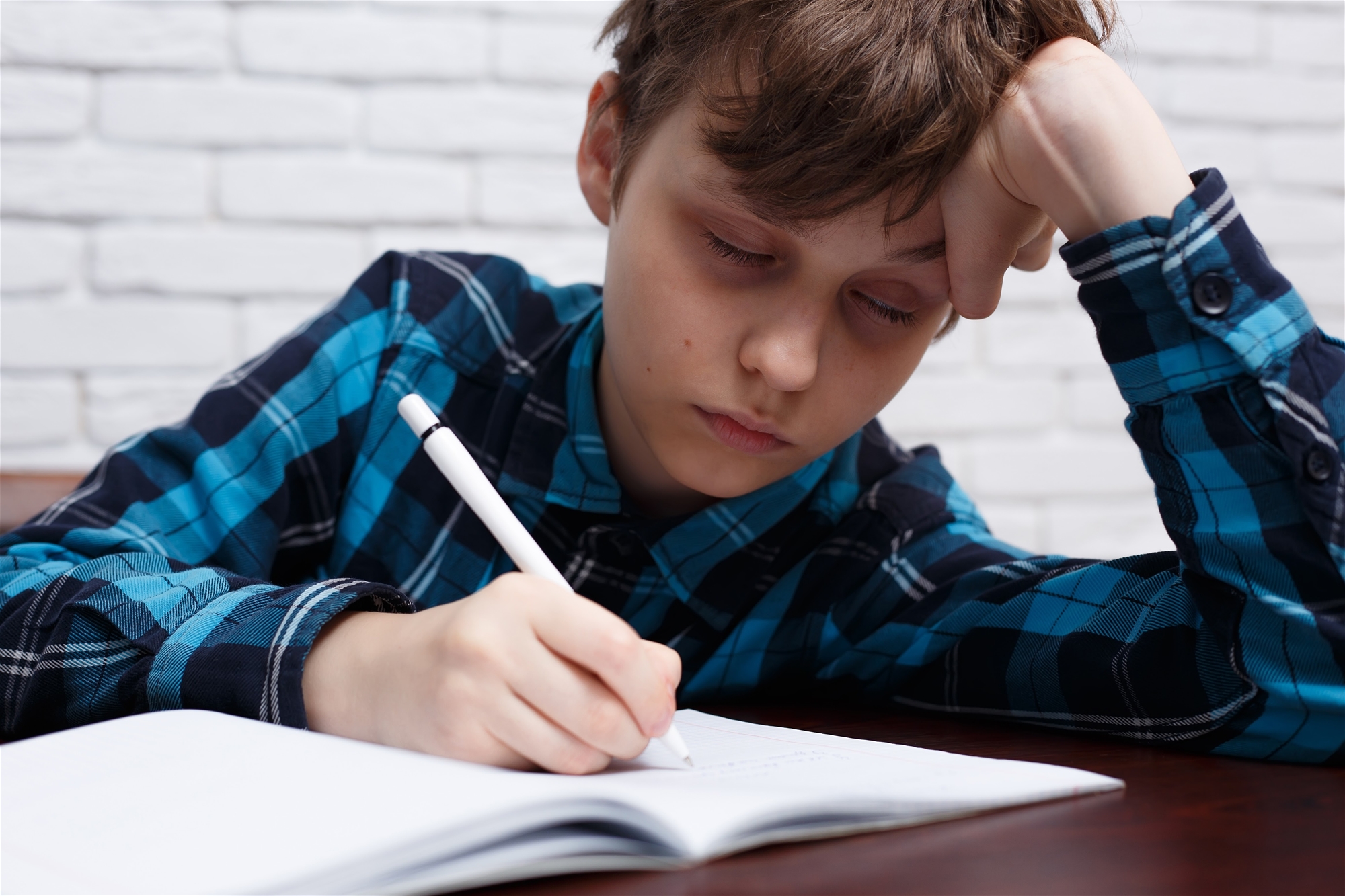 Home preparation before sleep exams
On the day of the test, children can engage in general activities. Those under 6 years old can maintain their habit of taking a nap if they have. Children over 6 years old should not take a nap.
Before coming to the hospital, let the children wash their hair and body to remove the grease from their head and body, so that the patch recording their sleep pattern can be easily attached.
Register after eating dinner as no food is offered in the exam room (You may bring a bottle of milk or bedtime snacks, but don't bring candy, chocolate or food with caffeine. People who often get up in the middle of the night to drink water can bring small bottled water).
Bring your child's toiletries (toothbrush, toothpaste, face cleanser) and two-piece sleepwear.
Bring their National Health Insurance (NHI) card (or medication that your child needs to take regularly).
Bring the pillows and blankets that your child is used to (parents need to bring their own pillows and blankets).
Bring books that your child likes for reading before the staff install the sensors and your child goes to bed to help him/her relax.
Sleep exam steps
The sleep test service is offered in the Sleep Medicine Center, 7th floor of Meide Medical Building, China Medical University Hospital at No.166, Meide St., North Dist., Taichung City.
At 9:30 p.m. take the child to the sleep exam room and stay there overnight for examination during sleep. The test will be finished at 6:00 the next morning, and the child can leave the room after waking up.
Before starting the examination, the examiner will put stickers that sense sleep patterns on the child's forehead, head, side and back, the front of the ears on both sides, neck and areas around the eyes (to measure the eye's eye movement), chin and legs (muscle tension), nose (to monitor the exhaled air), while a soft elastic belt around the chest and waist is used to detect their breathing pattern.
If your child has special needs or you think we need to know his/her physical condition or health problems, please tell us before the examination, and we can provide necessary assistance.
About 2 weeks after the test, you can go back to see the report. The medical team will provide perfect medical consultation for appropriate treatment and follow-up.
若有任何疑問,請不吝與我們聯絡
電話:(04) 22052121 分機 12128、12132、12135
HE-50092-E

中國醫藥大學附設醫院暨體系院所

}