Instructions for Post Drain Insertion - Department of Medical Imaging 醫學影像部引流管放置後注意事項(英文)

Instructions for Post Drain Insertion - Department of Medical Imaging 醫學影像部引流管放置後注意事項(英文)
2021/4/16
Purpose
The drainage tube is placed through the skin to drain the abscess, hematoma or accumulated fluid inside the body and alleviate the clinical symptoms.
Instructions for Post Drain Insertion
After insertion of the drain, please rest in bed for 6 hours to avoid wound oozing. You may sit up or turn over during bed rest.
After insertion of the drain, please follow the instructions of food intake provided by the physician.
Daily Care
Patient can still leave the bed and move after the insertion of drain. Use a pin or clipper to fix the drain on the cloth with proper length of the tube reserved to avoid pulling the tube when moving.
Keep the drain and the drainage bag lower than the wound to prevent the reflux of drainage fluid.
Do not put the drainage bag on the ground to prevent contamination of drainage bag.
The nurses will monitor the drainage amount and replace wound dressing everyday.
For any wetness of the wound gauze, please inform the nurses.
When drainage amount decreased, the physician will arrange examination for drainage tube revision.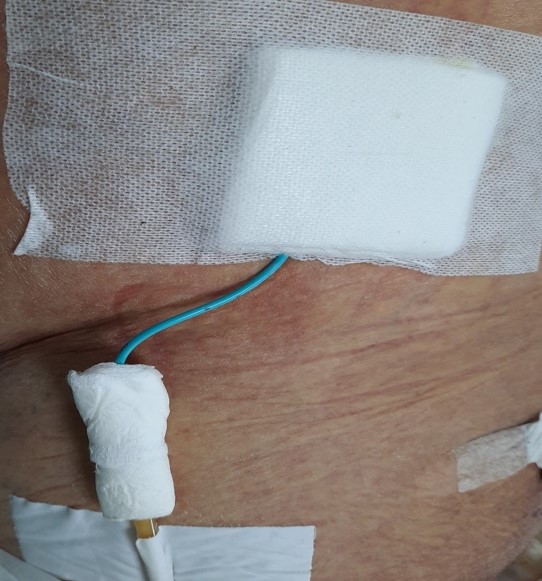 若有任何疑問,請不吝與我們聯絡
電話:(04) 22052121 分機 3331、5461
HE-T2092-E

中國醫藥大學附設醫院暨體系院所

}