Doctor Introduction
About Doctor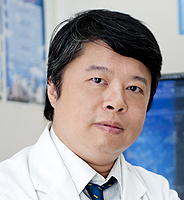 Wei-Chun Chang Director
Gynecologic Oncology
Gynecologic Endoscopy
Evidence-based Medicine
Health care management
Specialty
Gynecologic Oncology
Gynecologic Endoscopy
Evidence-based Medicine
Health care management
Education
Ph.D Institute of Medicine , Chung-Shan Medical University,Taiwan
M.D. School of Medicine , China Medical College, Taiwan.
EBM workshop, University of Durham,UK.
M.H.A. Institute of Health Care Management , China Medical University,Taiwan.
Experience
Attending Physician Department of OB/GYN , China.
MedicalUniversity Hospital,Taiwan.
Chief ,Section of Gynecology tumor , Dept. of OB/GYN ,China Medical University Hospital.
Gyn. Oncology fellow Lin-Ko Medical Center , Chang-Gung Memorial Hospital,Taiwan.