To expedite treatment for myocardial infarction patients, China Medical University Hospital (CMUH) has developed the "acute ST-segment elevation myocardial infarction (STEMI)" AI diagnosis system, coupled with a miniaturized electrocardiogram machine and simple ECG patches made by QT Medical, which are used to determine if there is myocardial infarction (MI) and help first-line ambulance technicians reduce diagnosis time before arriving at the hospital. In addition, CMUH collaborates with Taichung City and Nantou County on the "Central Taiwan Cardiac Rescue AI Network" to implement a remote myocardial infarction AI-assisted diagnosis system in ambulances to protect the health of Taiwanese citizens since July 2021. This program has been extended to cover the whole 29 administrative districts in Taichung City since 2022. With the installation of this system, paramedics can immediately conduct an electrocardiogram (ECG) and remotely transmit data to the cloud. Myocardial infarction can be diagnosed in just 37 seconds by the AI, greatly shortening the time it takes to examine patients upon their arrival at the hospital, and saving the lives of countless others.
Myocardial infarction patients have a high mortality rate. If an acute STEMI requiring emergency handling is not identified during the "symptom to door time" and patients do not receive necessary care, such as an emergency cardiac catheterization, the mortality rate may rise and the prognosis may be poor. Despite the fact that all major hospitals can currently achieve a D2B ("door to balloon" - the amount of time it takes from when a patient enters the hospital until cardiac catheterization restores cardiac blood flow) time of 90 or even 60 minutes, little focus has been placed on the immediate diagnosis made before the patient arrives at the hospital, both domestically and internationally. An AI-based diagnostic system for "acute STEMI" has been created by a team from CMUH that includes clinicians and R&D engineers. A pre-hospital rapid electrocardiogram remote automatic diagnosis system for patients has been established to reduce S2B ("symptom to balloon" - the interval between the onset of symptoms and cardiac catheterization successfully restoring blood flow). It is outfitted with a miniaturized personal ECG machine and a simple ECG patch (QT Medical).
"China Medical University Hospital collaborated with the fire departments of Taichung and Nantou in the 'Central Taiwan Cardiac Rescue AI Network' project this year in order to apply this system to pre-hospital settings," according to deputy superintendent Dr. Kuan-Cheng Chang. "First-line paramedics can more easily access simple ECG patches that replace traditional 12-lead ECGs and instantly transmit AI interpretation results, such as the presence of STEMI, back to the tablet computer or mobile phone communication software in the ambulance following an ECG." First-line paramedics used the "Central Taiwan Cardiac Rescue AI Network" system, launched in July of that year, to diagnose the first STEMI patient on July 27, 2021, at 8:00 a.m. The patient called an ambulance after experiencing chest pain and paramedics in Zhushan, Nantou County performed an on-site electrocardiogram, which was transmitted back to the scene one minute after the AI-assisted system had finished the interpretation, as shown in Figure 1. The patient was successfully transported to the Zhushan Show Chwan Hospital and underwent emergency cardiac catheterization after the doctor confirmed the diagnosis and provided online instructions (Figure 2). The Renhua Branch of the Fire Bureau of Taichung City Government diagnosed the second case of acute STEMI prior to hospitalization on October 21, starting with the recording of the ECG (13:38:04) by first-line ambulance technicians and ending with the AI-assisted system's interpretation. The on-site transmission (13:38:36) took approximately 30 seconds, and Taichung City's e-tablet instant notification system was used to notify the hospital to speed up emergency first aid and prepare for cardiac catheterization.
Currently, the "Central Taiwan Cardiac Rescue AI Network" continues to be in operation in Taichung City and Nantou County in an effort to diagnose more patients with STEMI who require prompt treatment and to reduce the number of lives lost due to needless delays or severe complications. In the COVID-19 post-epidemic era, telemedicine will become the norm. This AI-assisted system can not only reduce the time between STEMI and pre-hospital diagnosis, it can also be developed into a home monitoring tool for heart patients and the general public in the future!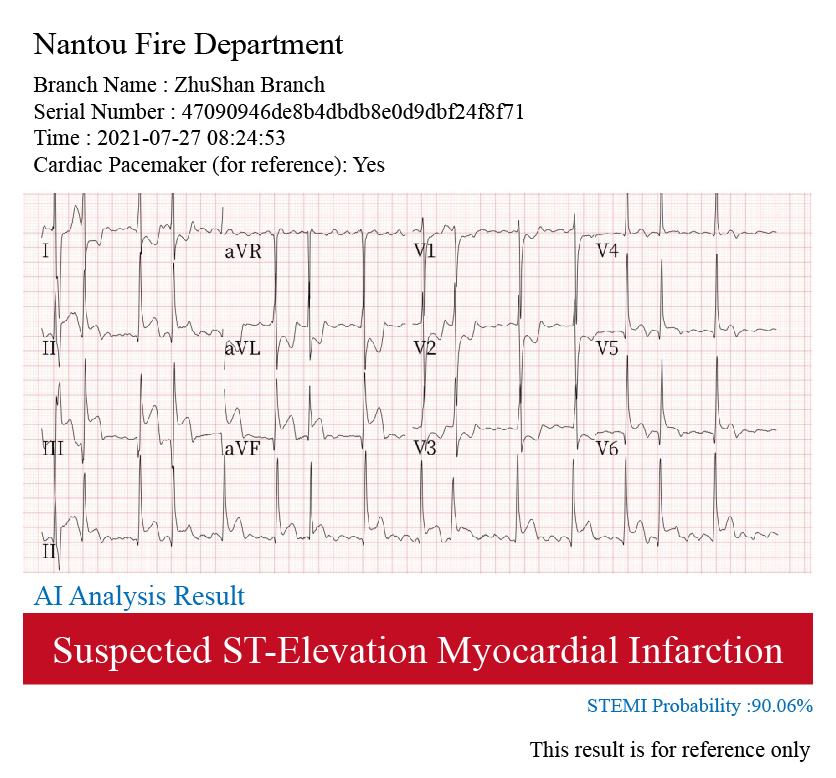 Figure 1: Fire Bureau ambulance technicians performing on-site ECG and immediately returning interpretation results.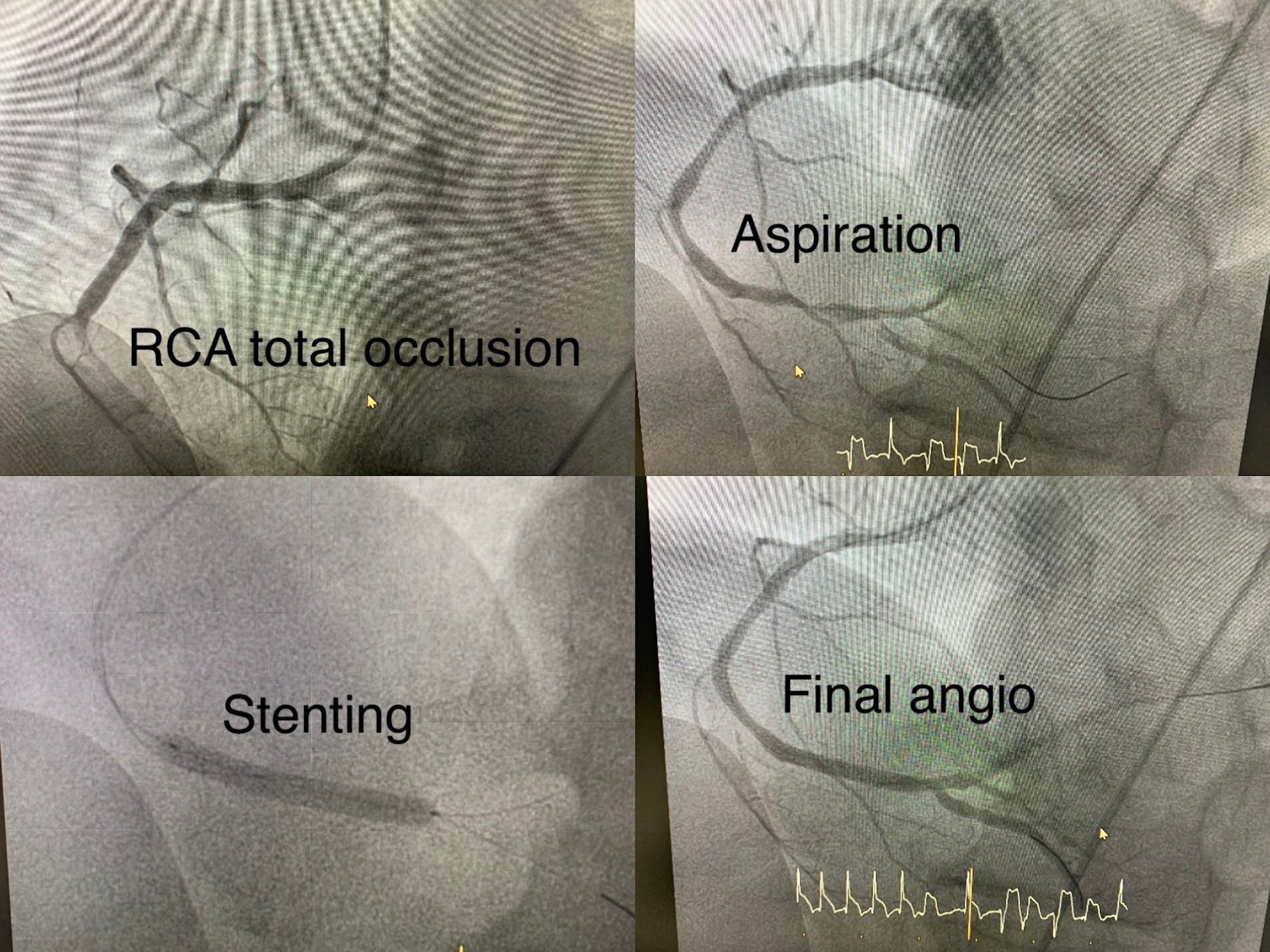 Reducing the time between symptom onset and cardiac catheterization successfully restoring blood flow.